About
Millstone stock high quality professional audio solutions for live sound event rental with leading in-house engineering expertise.
We provide creative, innovative, sound design solutions and engineering services for small to large applications. Our personal passion for excellence, coupled with engineered care and attention to detail and stock of tier one equipment, results in precise quality audio that makes a positive difference to an event experience.
We have the knowledge and equipment for the most acoustically challenging and sensitive environments and we strive to achieve the best impact for the audience no matter how big or small.
Millstone has been growing organically for years; inspired forwards by the most amazing appraisals from event organizers, artists, and the public audience, those that have experienced the delivery and difference our systems and knowledge can bring to an event.
It's no wonder why Millstone are the South West's fastest growing provider of professional quality sound systems for live sound.
We are based on the north coast of Cornwall, but are happy to work throughout the South West and UK on events, festivals, and tours.
If you have been using the 'same old' year on year, or feel your event needs a fresh approach, then get in touch, we'll work with you to improve any sound aspect of your event, including sonic quality, intelligibility, levels over distance, directivity, impact, and noise control, while keeping within your budget.
Contact Millstone for your sound event requirements: detailed sound for theatre or conference; wide area coverage for public and sports events, powerful and precise line array or ground stack systems for live sound events; stage shows; concerts; and festivals.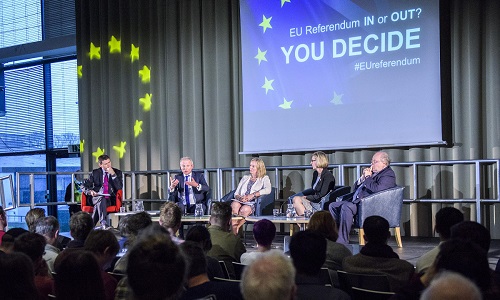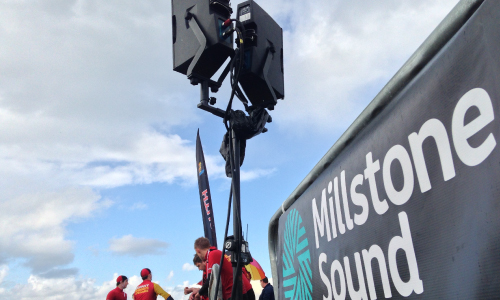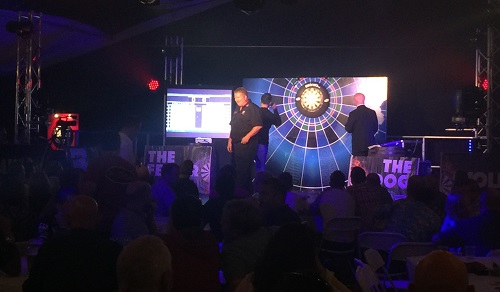 Our Solutions and Services
Here at Millstone we have a real passion for providing excellence in quality sound for live events using the latest and best kit available from the world industry. Our core business is sound, and our goal is to make your event sound the best it can be.
We are here to listen, plan, and provide the technical support and equipment hire you need for your event.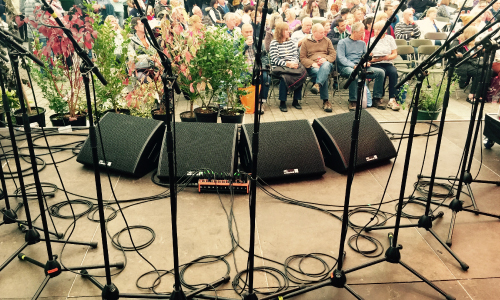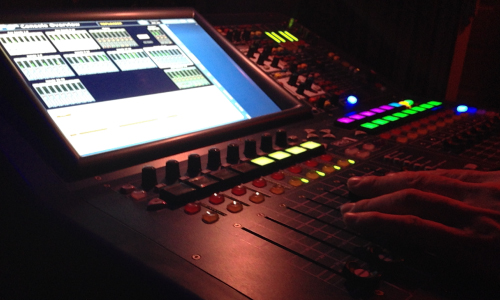 Our Equipment
Millstone provides sound amplification with loudspeakers and amplifiers from d&b audiotechnik, renowned and demanded worldwide by the most accomplished of artists.
We also stock high quality brands of audio equipment from Sennhesier, Allen & Heath, and stage and truss from Prolyte.
Our product range meets any rider requirements or technical challenges for small to large scale applications.
Hire Options
Choose from three flexible ways to hire from us
Full Event Package
This is a full ('wet') service where we provide equipment, delivery, setup, operational engineering, and breakdown with our own or freelance engineers and crew.
This type of hire is best for one day or short events where equipment setup and breakdown needs to be minimized for venue hire time.
Assisted Dry Hire
This is a service where the crew, and operational running is shared with, or done entirely by, the events own staff. We provide equipment, delivery, setup, reduced crew and operational engineering as required, and breakdown at the end of the event.
This type of hire is more suited to longer running events, such as theatre productions, or days of sporting events, or where crew are already involved.
Dry Hire
This service is where equipment is delivered by us, or collected by the customer, and then collected by us or returned by the customer. No crew or engineering is provided.
This type of hire is available at our discretion to fellow industry professionals who already have a track record of previous Full or Assisted Dry Hire and have been granted credit account facilities.
Our Team
Our team have the disciplines and qualifications and the experiences of many years of designing, providing and running sound systems from industry events to support your project.
We like to work enthusiastically alongside you from initial contact through to the end of the project, whether it be for a single item of equipment or an entire show.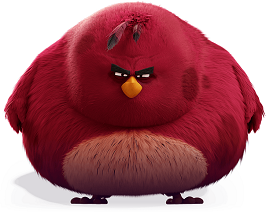 Kit Mellis
Lead Sound Engineer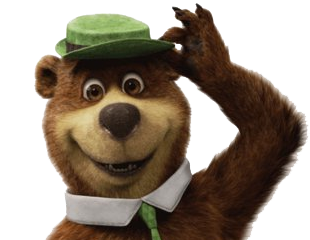 Matt Tyler
Staging & Rigging
How do we hire from you?
If you're organizing an event and need sound then we can design and supply a package for the event with everything included – no need to worry about the technical side – drop us an email with as much detail as possible, or if you prefer we can have a face to face meeting. If you already know what you want from our product range, then just email your shopping list and hire dates, or create your own quote in the hire shop, and we'll get your quote over to you.
What locations do you cover?
We hire regularly and mainly across all of Cornwall, Devon and Somerset on short term one day, or longer term events. We also like to supply nationwide longer term events, for example following and supporting a UK tour, or several days at a festival.
How do you work out equipment hire rates?
We have a nominal daily hire rate for each item of equipment and our weekly rate is usually three times the daily rate. Our engineering and crew rates depend on what we need to provide for the event. We offer further equipment discounts up to 40% for longer hire and tours, and for complete packages. We try to charge for sound equipment for the days in use for the actual event. So if you need it say for a Saturday event but would like it delivered on Friday and collected on Monday, to give time for setup, rehearsals and breakdown, then we understand, and provide for that on our quote.
Can you provide crew and engineers
Yes of course, we can do as much or as little as you need, right up to rigging an entire stage for power, sound and light. We can sound check, and run monitors and FoH for the performances.
We are an act that needs stage and light as well as sound, can you provide ?
We have ample staging and lighting to compliment our sound equipment for 'one stop shop' requirements for smaller events such as presentations, or a 5 piece band, or similar performance. For larger events we provide sound only, and would work with your staging and lighting teams.
Can we 'dry' hire?
As the equipment is highly specialised and technical we aim where possible to be fully involved in doing our part to transport and provide operational support during the hire of the equipment so you can achieve the best results. This is why we offer 'wet' and 'assisted dry' hire options. We may 'dry' hire to other professionals or businesses where we have developed a relationship.
Can we try out speakers before hiring?
If you're serious about hiring then we're serious about it being right for the event. If you want to use d&b speakers then you've probably heard them already, and the industry confidence in d&b means you'll probably not need to try them. If there's a genuine case, then we'll happily bring smaller items of kit to your demo or rehearsal venue. If we need to demo a large system, such as a flown line array, then we may make a charge, which we can later partly offset against hire. Ideally you could come along to an event and hear the systems in use.
Do you charge for delivery?
Delivery charges depend upon the amount of equipment and the distance involved and is itemised on the quote.
When should payment be made?
If you do not have an account with us then payment must be made in full before the first day of hire. The preferred payment method is through BACS.
What if there is a technical problem or breakdown?
If we are not on location for the hire, then call our telephone support (01872 572662) in the first instance. If we can't solve the issue over the phone then we can attend the location and solve it free of charge.
Are you insured?
We carry £3m full public liability from Zurich Insurance.
Is the equipment safe?
Our equipment is inspected and functionally tested before and after a hire, and regularly PAT tested.
The equipment I'm looking for is not shown, can you provide it?
If you cannot find what you're looking for in the Equipment Hire shop then we may still be able to provide it. If it's something ideal for regular hire we may decide to stock it. Please enquire by email.
What happens if the event overruns or return is going to be late?
This is usually not a problem provided the equipment is not required again too soon. Just let us know as soon as possible.